Image Details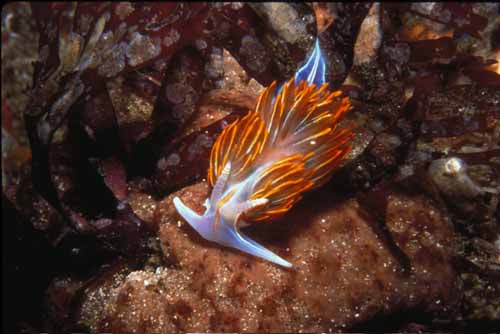 This photo of the horned aeloid (
Hermissenda crassicornis
) was taken by Sonia Orchard in 1996. This species has white lines on the cerata, which is the more northern species.
Species:
Horned Aeolid (
Hermissenda crassicornis
)
Location (General):
Monterey
Site (Specific):
Hopkins Marine Life Refuge
Date taken:
January, 01 2001
Photo credit:
Steve Lonhart / NOAA MBNMS
Photographer's comments:
Private shots--cite as Sonia Orchard, NOT as Lonhart/MBNMS.
Photo Location Map
Latitude: 36.621211053562746 Longitude: -121.90152454480994

File name: SIL_010101_017.jpg