Image Details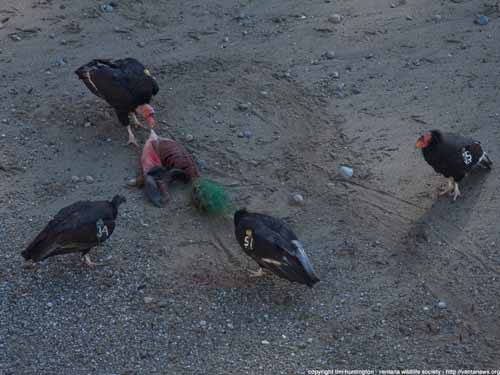 This image was taken on the waterfall beach at Julia Pfeiffer Burns (JPB) State Park--McWay falls is about 30 yards away from the carcass.
Species:
California Condor (
Gymnogyps californianus
)
Location (General):
Big Sur
Site (Specific):
Julia Pfeiffer Burns State Park
Date taken:
January, 07 2012
Photo credit:
Tim Huntington / Ventana Wildlife Society
Photographer's comments:
tim huntington, ventana wildlife society and the vws url http://ventanaws.org. If folks want to use the photos, they can go through VWS to get permissions or contact me directly at tim@webnectar.com.
Photo Location Map
Latitude: 36.158601 Longitude: -121.671714

File name: TRH_010712_3733.jpg